Is It Time To Upgrade Or Replace Your Voice Evacuation System?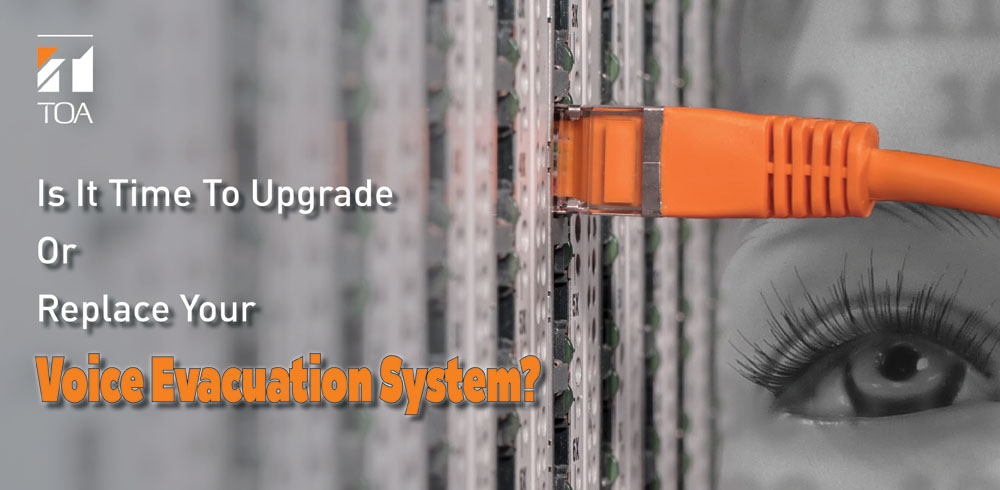 The possibility of a fire breakout is common in large-scale infrastructures where gas or chemicals are utilised. Moreover, if you have no experience fighting the flames, the best decision is to evacuate the building immediately.


During unprecedented events like the one above, it is important for these facilities to set up audible alert systems so that occupants are warned in advance when evacuation or relocation procedures are underway in the case of life-threatening situations. Over the years, the evacuation technology has developed with modern solutions, ensuring comprehensive voice evacuation strategies.


What is a Voice Evacuation System?

A voice evacuation system provides communication capabilities to a mass audience in the event of an emergency by initiating evacuation or relocation procedures. The system is an augmented version of a traditional fire alarm system because not only will your notification appliances be sounding to alert your building, but with the help of spoken messages, you are able to direct building occupants to the safest routes without causing chaos, as well as communicate with others on different floors or those who are unfamiliar with exit locations. The presence of a human voice in voice evacuation systems during an emergency disseminates urgency to carry out a safe evacuation. However, in a traditional fire alarm program, users rely on anxiety-inducing sirens only.

Why should you upgrade your voice evacuation system?

The VX-3000 series from TOA Electronics unifies public address, voice evacuation and background music applications all into one individual frame. Having a wide range of operational infrastructure means that the system can be set up for normal and emergency modes.
In terms of emergency announcements, the messages are arranged in three phases. The coded message is the first broadcast followed by a warning, and at the final stage, an evacuation message may be sent.

Message clearly delivered

What's more, in a voice evacuation system, speakers and amplifiers are used to notify building occupants with an alarm tone followed by a voice-based warning alert instead of the traditional siren or bell. It also lets emergency workers make live voice announcements that give specific and clear instructions to people inside. They use a local paging microphone to do this.

Ambient noise sensing intelligibility
Depending on the situation, ambient noise levels and layout of the building complex it is critical that the occupants understand every word being said or announced. This is known as "intelligibility" and takes into account the tone of voice, the composition of the message and pronunciation. As always, intelligibility is measured using STI (Speech Transmission Index). There are certain levels of intelligibility that must be met for people to be able to understand the full message from different parts of the building.
Aside from complying with the modbus protocol, the VX-3000 is of high sound quality when it comes to delivery. Broadcasts will still be heard even when background noise levels increase and decrease in volume to give preference to important announcements or emergency messages with no disruption.


Save energy and space
Systems like the VX-3000 series allow a battery backup connection, optimising availability and durability in the case of a power outage. Plus, it is built for a less intricate design and puts simple installation at the forefront, while reducing space for components requiring more cable runs and complicated wire assembling. Besides, the output ratings in the amplifier can be easily unplugged and mounted back making it a low-cost operating product that needs no extra equipment.
When public safety is on the line, achieving an effective system ensures smooth procedure and guarantees unhindered transmission of a potential evacuation announcement. At TOA Electronics, a smart range of voice evacuation systems are available at attractive prices. Reach out to us today if you are interested.