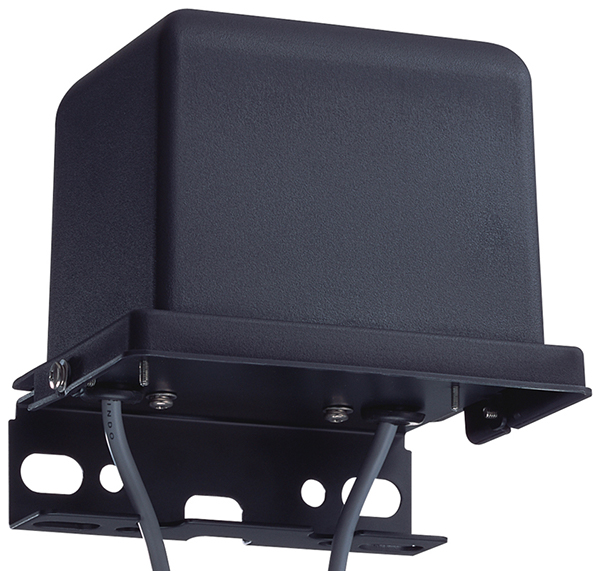 MT-200
The MT-200 is a matching transformer for the HX-5 series speaker systems, and can be used both indoors and outdoors.
Rated Input
200 W
Primary Impedance
100 V line: 50 Ω (200 W), 83 Ω (120 W), 167 Ω (60 W)
70 V line: 25 Ω (200 W), 50 Ω (100 W), 83 Ω (60 W), 167 Ω (30 W)
Secondary Impedance
8 Ω
Water Protection
IPX4 (the tilt angle must be within 45゜) (*1)
Installation Environment
Indoor installation, under-eave installation (*2)
Finish
Cover: Polypropylene
Mounting bracket: Stainless steel (SUS304)
Dimensions
164 (W) × 141 (H) × 129 (D) mm
Weight
2.8 kg
Accessory
Speaker mounting bolt (M8) with washer …2
(*1) When installed under eaves, mount the MT-200 in either way that the tilt angle of its top surface is kept within 45° from the vertical axis. Exceeding this angle will deteriorate the speaker's splash-proof capability.
(*2) Avoid installing the speaker in locations close to the seashore or in indoor swimming facilities that are not well ventilated. In such locations, the bracket may be vulnerable to corrosion, eventually allowing the speaker to fall resulting in personal injury.