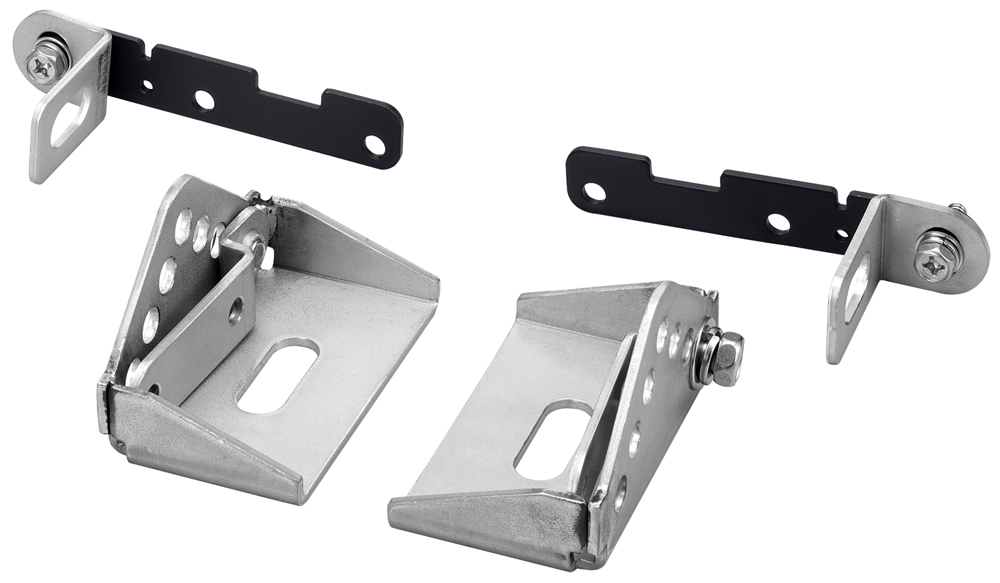 HY-WM2WP
The HY-WM2WP is used exclusively to mount the HX-5 series speaker system closely to a wall or ceiling. The bracket helps to achieve clearer sound reproduction by minimizing phase interference generated by sound waves reflecting from walls or ceilings. This bracket is designed for outdoor use.
Installation Environment
Indoor installation, under-eave installation (*1)
Finish
Stainless steel (SUS304)
Weight
600 g
Accessory
Rear bracket mounting bolt (M8) with washer …4
Product Composition
Front bracket A, B * …1 each, Rear bracket A, B * …1 each
* Brackets A and B are symmetrical to each other.
(*1) Avoid installing the speaker in locations close to the seashore or in indoor swimming facilities that are not well ventilated. In such locations, the bracket may be vulnerable to corrosion, eventually allowing the speaker to fall resulting in personal injury.