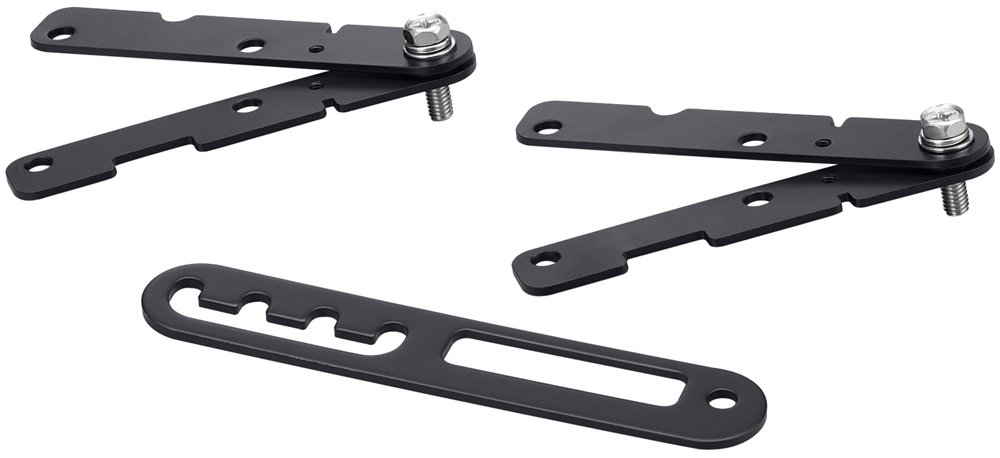 HY-CN1B-WP
The HY-CN1B-WP is used to join 2 HX-5 series speaker systems, typically for the purpose of achieving better speaker directivity control in lower frequencies. Such directivity control helps achieve clearer and longer-range sound reproduction in locations where sound efficiency may be hampered by conditions like long reverberation time or a high level of background noise. This bracket is designed for outdoor use.
| | |
| --- | --- |
| Installation Environment | Indoor installation, under-eave installation (*1) |
| Finish | Stainless steel (SUS304), black, semi-gloss, paint |
| Weight | 200 g |
| Product Composition | Front bar bracket …2, Rear bar bracket …1 |
(*1) Avoid installing the speaker in locations close to the seashore or in indoor swimming facilities that are not well ventilated. In such locations, the bracket may be vulnerable to corrosion, eventually allowing the speaker to fall resulting in personal injury.