School Digital Amplifier, SA-60D launched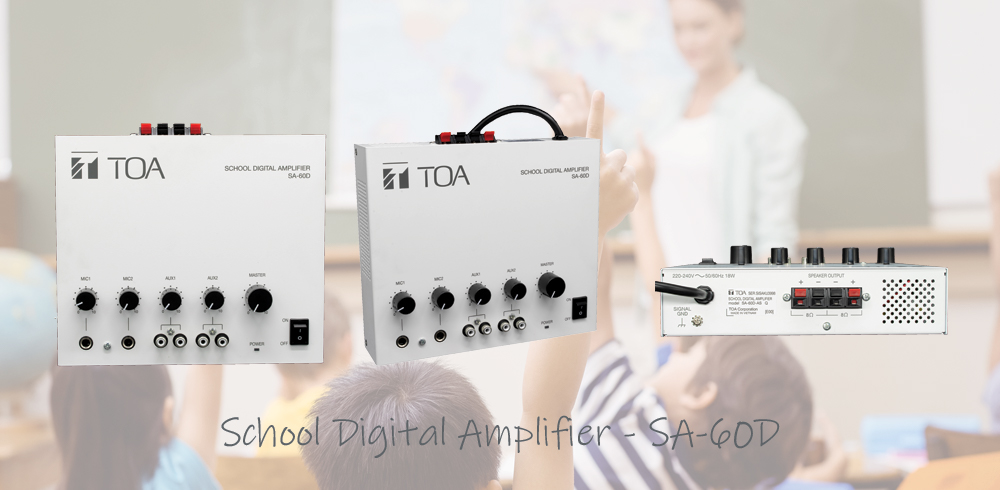 Speaking loudly in order to be heard by the students in the back of the room becomes history now with the launch of our School Digital Amplifier, SA-60D.

A latest addition to the TOA amplifier family, the School Digital Amplifier is a 60W Class D amplifier best suited for classroom, training room applications in schools. Paired up with 1-2 speakers, a microphone and an external audio device or MP3 player and you are all ready to go. This simple "plug-and-play" amplifier allows a fuss-free setup and it can be either wall-mounted or simply left on the desk-top.

Check out the product today!