A Beginner's Guide To PA Speakers In Singapore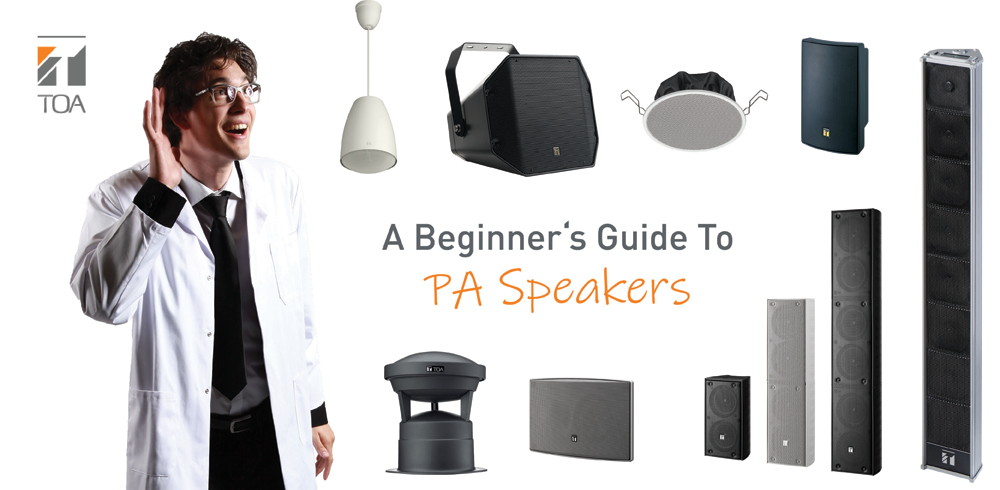 A Public Address (PA) speaker is part of a PA system, which plays a critical role in delivering quality sound to an audience. To get your voice (or music) heard loud and clear, it is important to select a good PA speaker. Not sure which PA speaker in Singapore works for you? We got you — and all your favourite sound— covered. 
How do PA speakers work?
A PA speaker is part of a PA system and is typically used to amplify sound for many people in a large area. A PA system consists of the following:
·         Microphone: The announcer will speak into it to convert his voice into electrical pulses
·         Amplifier: This magnifies the announcer's voice
·         PA speaker: The speaker converts the electrical pulses to sound
What type of PA speaker in Singapore should I use?
PA speakers come in many different types. The best way to start is to create a checklist of your needs. Different speakers are designed to project sound in different ways, depending on your audience and venue. The following are factors to consider before deciding which PA system to get.


Environment Matters
Splash-proof ceiling speakers are as tough as they sound. Pool locker rooms, wet sauna rooms, washrooms, these speakers can definitely withstand the heat.


Discretion Matters
If you need discrete speakers that blend into your environment, ceiling speakers or interior design speakers are safe choices. Unsightly wires and bulky designs are eliminated, yet they still deliver quality sound that would not compromise the style and design of your venue.


Sound Matters
Need to make a crisp and clear public address announcement? Horn speakers pump out loud sound and can be heard from all directions. Durable garden speakers, made with corrosion-resistant material, are also good choices.


Best of Both Worlds: Sound and Size
Good things can come in small (or skinny) packages. Sleek and discrete, long range slim array speakers can do all the things a more robust speaker set can do, and even provide long-range sound coverage.
These column speakers also pack a mighty sonic punch and are suitable for medium sized venues such as auditoriums and houses of worship.
Want compact speakers, yet have sounds that are loud and clear? Measuring roughly the size of your palm, these wall flush-mount speakers are the smallest PA system available. They are small in size but come with big sound and can be used anywhere from reception counters to hotel rooms.


Sound Your Very Best
There are many PA setups available in the market to cater for every requirement. Surround yourself with (good sound and) the right PA equipment that's well matched to your budget and venue. At TOA Electronics Pte Ltd, our mission is to supply you with high-quality equipment with first-class sound. Check out our range of PA speakers available here.