TOA introduces new Wired Conference System TS-690 Series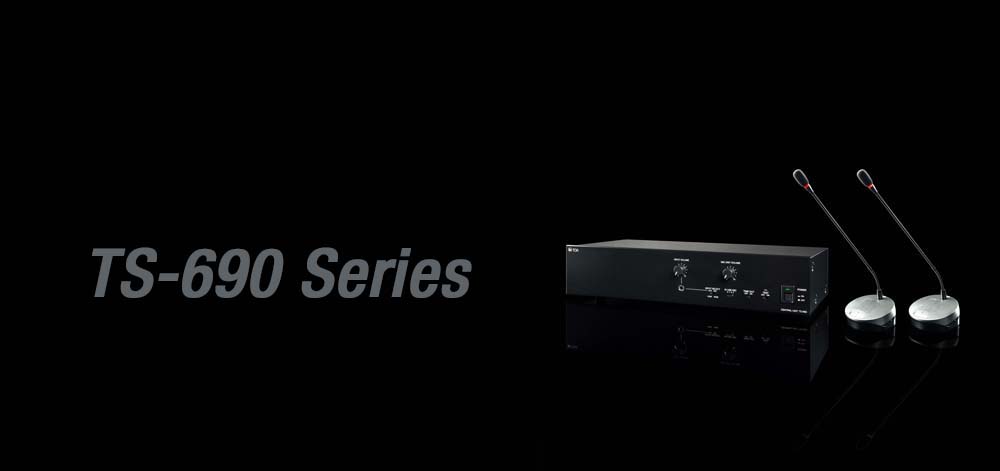 Compact, Lightweight, Easy Setup are the design ideas behind the new TS-690 Series Conference System.
This new Conference Series features a Central Unit TS-690 which have the capability to connect up to 24 conference units making it the most ideal conference setup for small/medium scale applications.


Speech button on the Chairman Unit, TS-691L and Delegate Unit, TS-692L enables the microphone to allow to speech while disabling the speaker to prevent feedback. When the speech button is OFF, the microphone will then be disbled and speaker turns back on, allowing the voices from other conference units to be monitored. Chairman Unit, TS-691L features Priority button that takes precendence over any delegate units. What's more, both the TS-691L & TS-692L come with a long mircophone as a standard accessory, making speaking a breeze be it in standing or sitting position.
For more product information, check out the product brochure
here
.