France: Stade De France (France Stadium)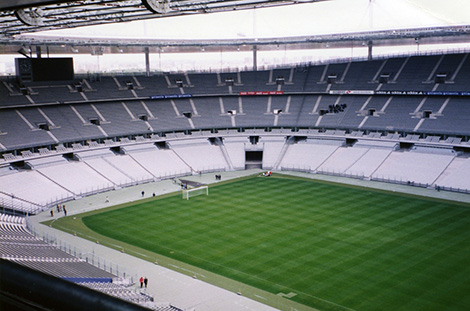 As the main stadium of the 1998 World Cup soccer championships, many exciting battles have been played out at the famed Stade de France. Here, in addition to a general-purpose broadcast system, TOA installed its Matrix-based Voice Alarm* emergency PA system.
Overview
Equipped with approximately 1,550 speakers divided into 16 zones of operation,the system is used for broadcasts throughout the entire facility,including the entrance area, outside parking lot, and the complex's offices and restaurants. With such features as a computer-monitored self-diagnostic function that quickly detects system failures and broken or shorted wires, its advanced design has made this system a reference standard for new emergency warning system safety regulations in France and the EU.
Delivery information
| | |
| --- | --- |
| System/Equipment | Unknown |
| Date of installation | Unknown |
France: Stade De France (France Stadium) Photos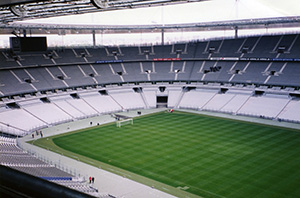 France: Stade De France (France Stadium)