Japan: Noevir Stadium, Kobe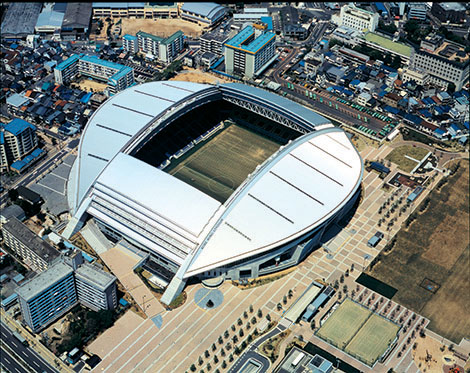 The large, silvery roof of NOEVIR STADIUM KOBE resembles a bird spreading its wings, hence its name. Because the stadium is designed to be used exclusively for such ball games as football and rugby, it has no track around the pitch, thus providing spectators with a closer view of the games.
Overview
To install the most ideal sound system in this stadium, we carefully examined the reverberation times and maximum sound pressure throughout the entire stadium from the perspectives of both architectural and electric sound acoustics, with repeated simulations performed before installation.
Delivery information
| | |
| --- | --- |
| System/Equipment | Unknown |
| Date of installation | Unknown |
Japan: Noevir Stadium, Kobe Photos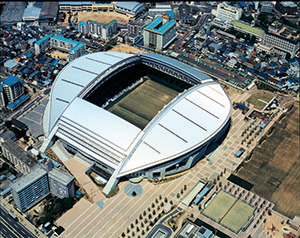 Japan: Noevir Stadium, Kobe