Singapore: Bethesda Cathedral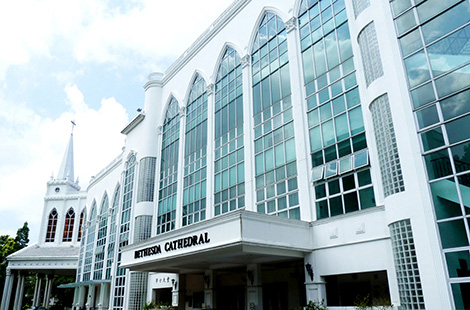 The white church was completed in Nov 1995.
In the year 2000, it expanded their sanctuary. Expansion work commenced with the demolition of wing block on 7 Sep 2000. On 29 Mar 2002, we had our first worship service in the expanded building.
Overview
The 2000-capacity fan-shaped sanctuary is acoustically challenging because of its shape. TOA's SR-C8 and HX-5B are installed. A DP-K1, Digital Processor with ARC function is also used to further enhance the intelligibility of sound. As for the 500-capacity ground floor chapel, HX-5W and FB-120 are installed on each of the left and right side, with F-2000W acting as delay speakers.
Delivery information
| | |
| --- | --- |
| System/Equipment | SR-C8, HX-5B, DP-K1, HX-5W, FB-120, F-2000W |
| Date of installation | Unknown |
Singapore: Bethesda Cathedral Photos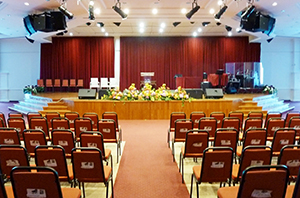 Singapore: Bethesda Cathedral